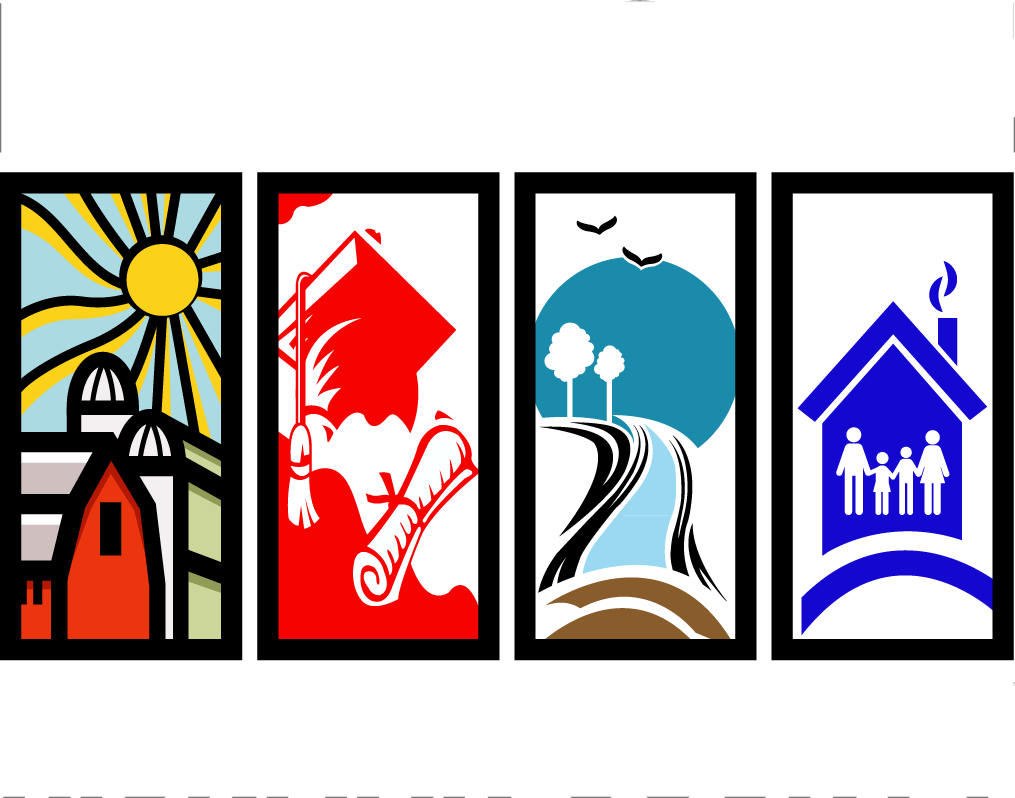 Things To Do
Wondering what there is to do in Hickman County, Kentucky?  Below you will find a list of some of the places you might visit in our community.
Columbus-Belmont State Park
Located in Hickman County, KY, Columbus-Belmont State Park is a 156-acre site that sits on bluffs overlooking the Mississippi River. The site where the parks is located at was considered by both North and South to be strategically significant in gaining and keeping control of the Mississippi and of a Confederate fortification built during the Civil War. In 1861 Confederate General Leonidas Polk fortified the area by building a fort along a bluff along the "cutside" of the river at Columbus (KY).
The fort was christened "Fort DeRussey" and referred to by Polk as the "Gibraltar of the West." He equipped it with a massive chain that was stretched across the Mississippi to Belmont, Missouri, to block the passage of Union gunboats and supply vessels in the western theater of the war. The fort was also equipped with 143 cannons. Columbus was the northernmost Confederate base along the Mississippi, protecting Memphis, Vicksburg and other key Southern holdings. As the northern terminus of the Mobile and Ohio Railroad, Columbus was logistically tied to Confederate supply lines.
Some of the artillery and the six-ton anchor that held the great chain stretching across the river are on display in the park. In 1934 the Civilian Conservation Corps built a stone monument to hold the chain. The remains of "Lady Polk," a giant experimental cannon named for Polk's wife, can be seen. This 10 foot long gun could fire 10 feet (3.0 m) long and 15,000 pounds. However, two days after the Battle of Belmont it exploded when a round failed to escape and killed eighteen Confederate soldiers.
Park activities include:  Boating, Camping, Gift Shop, Hiking, Miniature Golf, Museum. Picnicking and Bird Watching.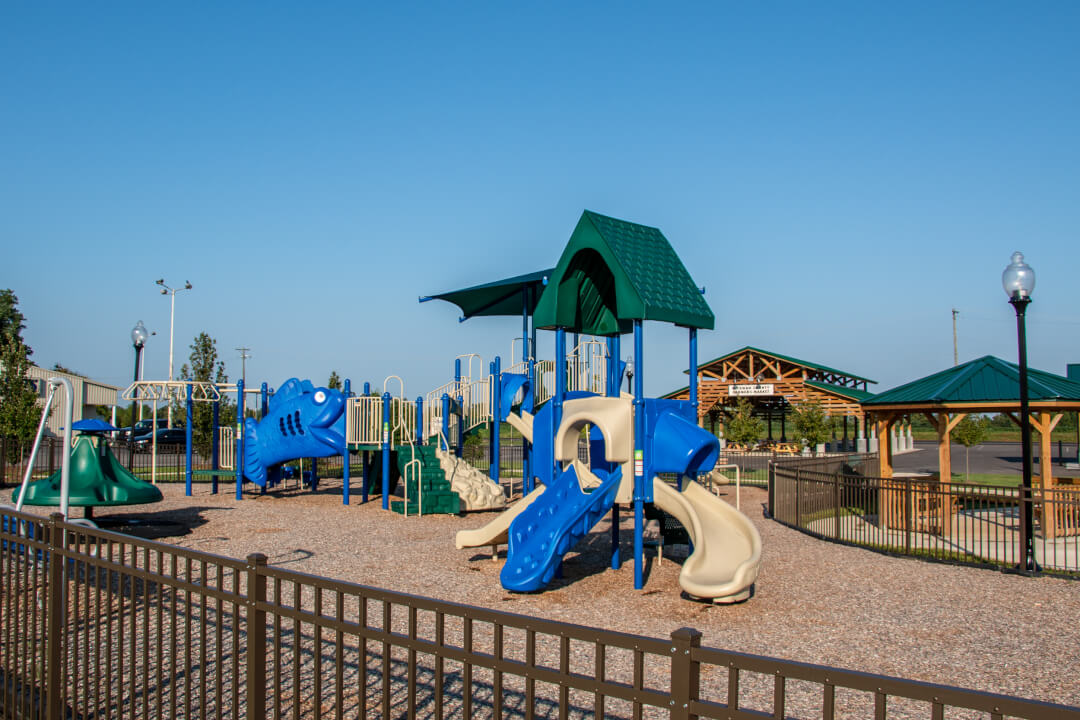 Rotary Park
Opened in 2017, Hickman County's Rotary Park in Clinton, KY is a great place for the entire family.  The park includes a modern fenced in playground, sidewalks for walking around the park and a picnic area.  Public fishing is available in the Rotary Park pond.  The pond that makes up a good portion of the land has been a favorite site for fishermen of all ages. Soon after the acquisition of the pond, it was stocked by the Kentucky Department of Fish & Wildlife with trout, catfish and red-eared sunfish.  Rotary Park is located on Highway 51 in Clinton, KY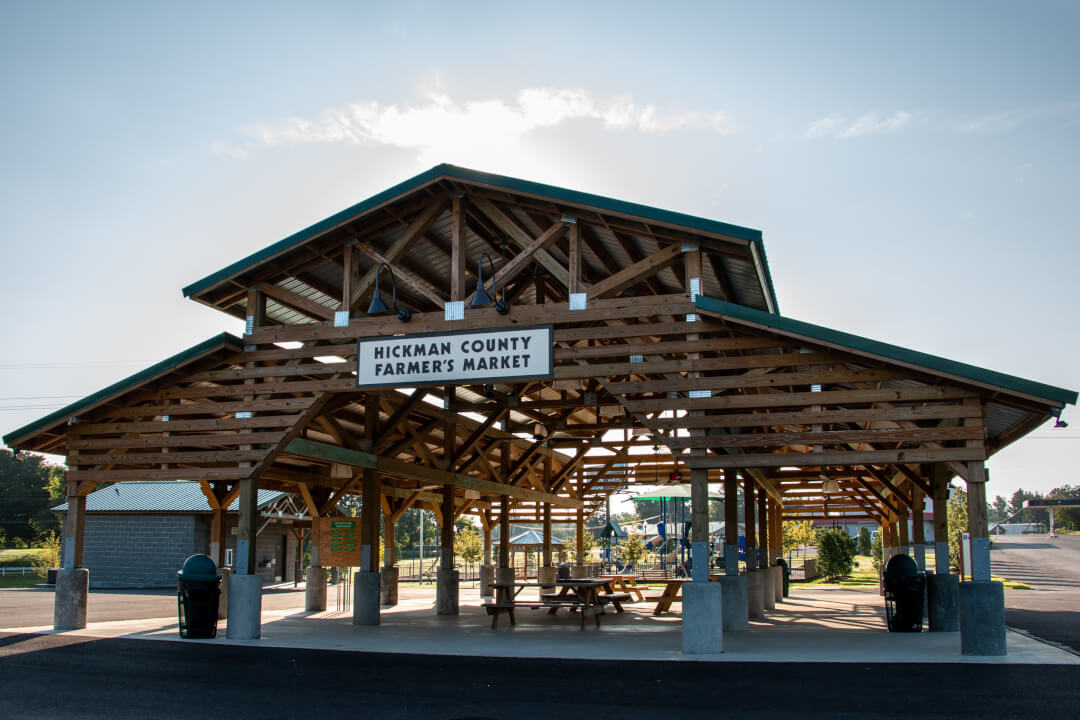 Rotary Park Farmer's Market
The Rotary Park Farmer's Market is an open-air market located just off Highway 51 in Clinton, KY.   The Farmer's Market is open every Saturday 8am – 2pm and Wednesdays 2pm – 5pm, May – October. Visit the Farmer's Market to find a wide variety of locally grown fruits and vegetables as well as other great items.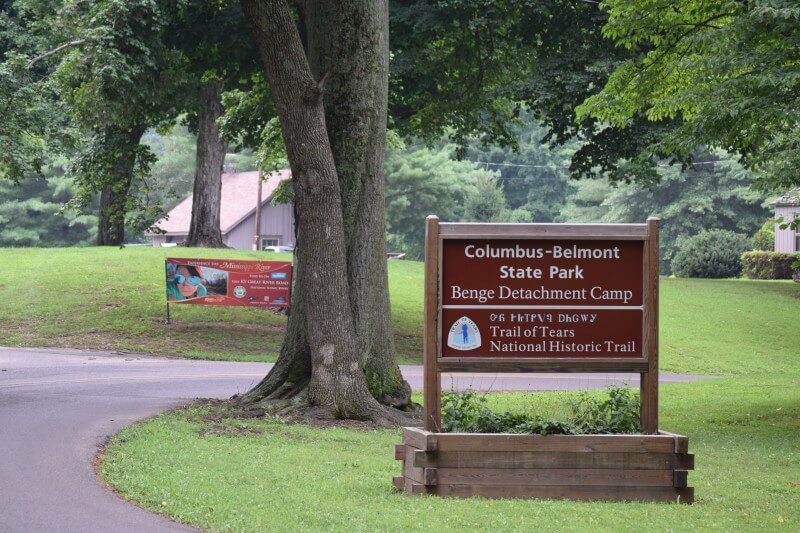 Trail of Tears Benge Route Historic Site
Columbus-Belmont State Park is also designated as a part of the historic Trail of Tears.  Named for John Benge who led a detachment of approximately 1,100 Cherokee with 60 wagons and 600 horses on a route to Oklahoma by way of Tennessee through Hickman County, Kentucky and into Missouri and Arkansas. The group arrived in Columbus, Kentucky in mid-November 1838, and awaited transport across the Mississippi river by ferry to Belmont, Missouri.
The Cherokee most likely spent several days camped around the ferry landing in the area of Columbus-Belmont State Park. The Benge Detachment is the only detachment out of the 13 that went overland that came through Hickman County, Kentucky. The Benge detachment was 10 days in crossing the Mississippi River at Columbus "Iron Banks".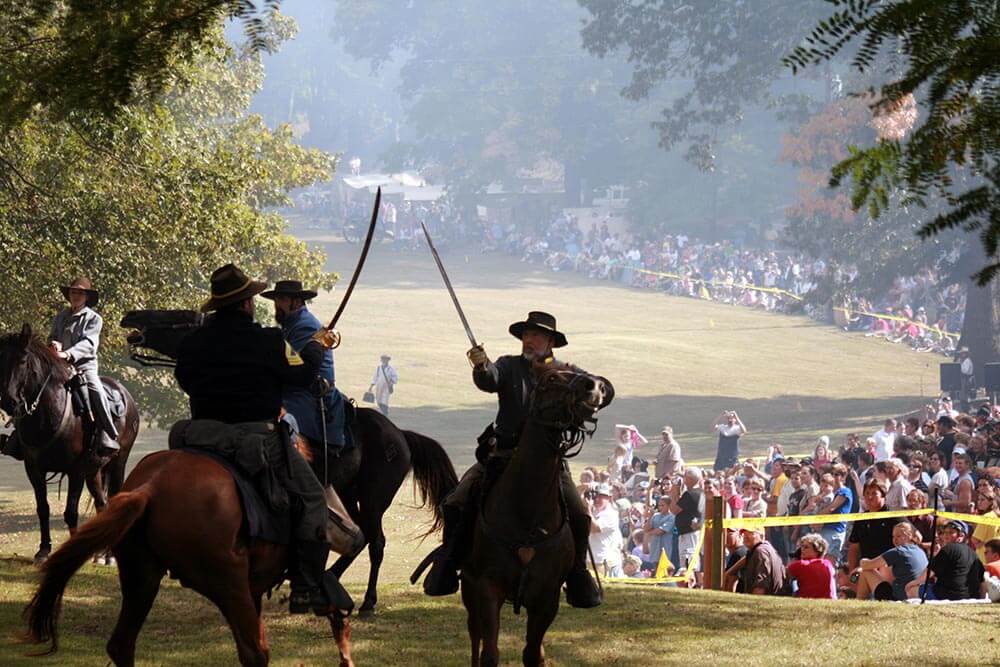 Kentucky's Civil War Heritage Trail
Columbus-Belmont State Park is part of the Kentucky Civil War Heritage Trails, a new state program to help visitors and residents understand how the conflict shaped the commonwealth as the nation observes the Civil War's 150th anniversary. The trails are not intended to be one continuous route, but instead to provide clusters of sites that can be visited conveniently in various regions.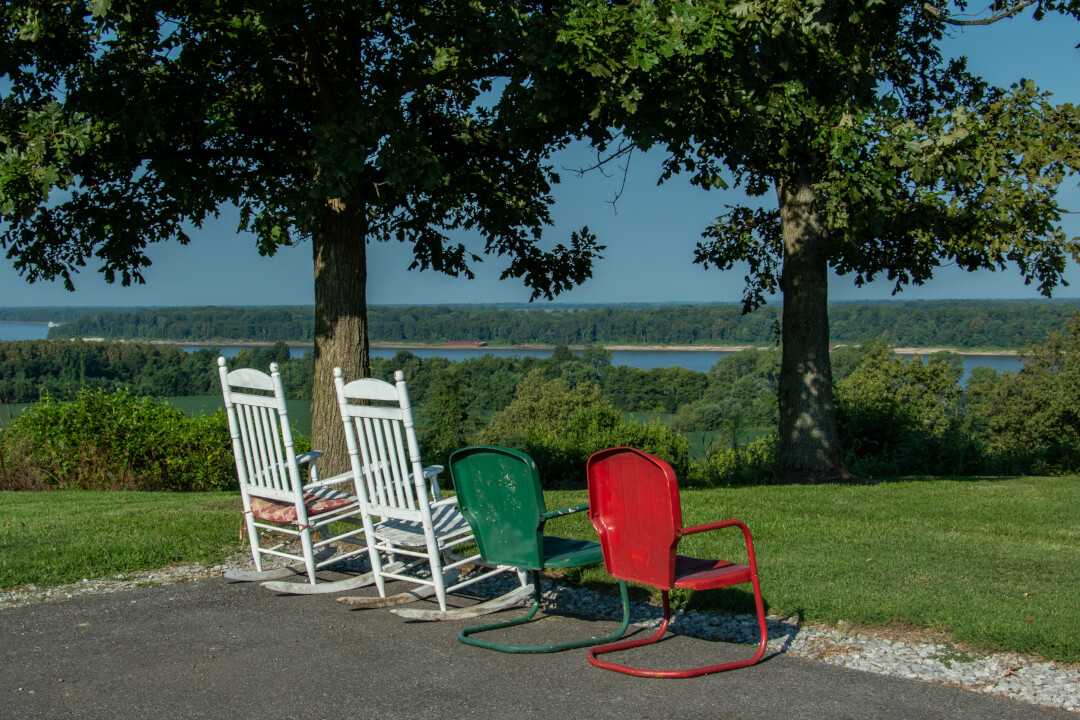 Kentucky Great River Road
 Kentucky Great River Road National Scenic Byway joins nine Mississippi River states in a single continuous route with common strategies of marketing and enhancing the corridor's intrinsic resources and coordinating visitors experiences. The Kentucky experience includes counties of Hickman, Carlisle, Hickman, and Fulton, marking the entire-western border of the Mississippi River at the confluence of the Ohio River across from Illinois to the Tennessee state line for approximately 60 miles though Kentucky.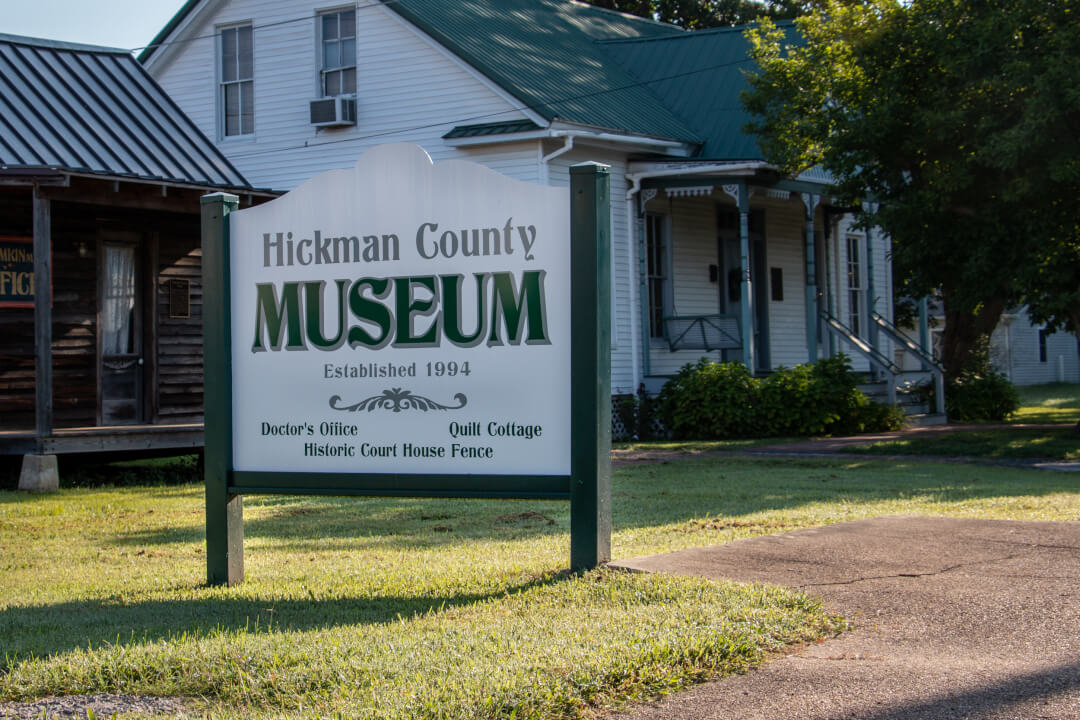 Hickman County Museum
Located in Clinton, KY at 221 E. Clay St., the Hickman County Museum is rich in history.  In 1821 the Kentucky legislature organized Hickman County. Clinton became the county seat in 1829. Museum is full and rich in history. More than 3000 items on display in the 1860's era home.  The Hickman County Museum was founded in 1994 by a group of dedicated volunteers and wonderfully supportive community. If the walls of this 1860s era home could talk…. and in a way, they can. Through careful preservation and captivating exhibits we have managed to capture the amazing history, stories, and memories of Hickman County.  The Museum take artifacts that are solely from Hickman County, allowing the Museum to stay true to the history of the county, to preserve local memorabilia, and still give a fascinating picture of changing times.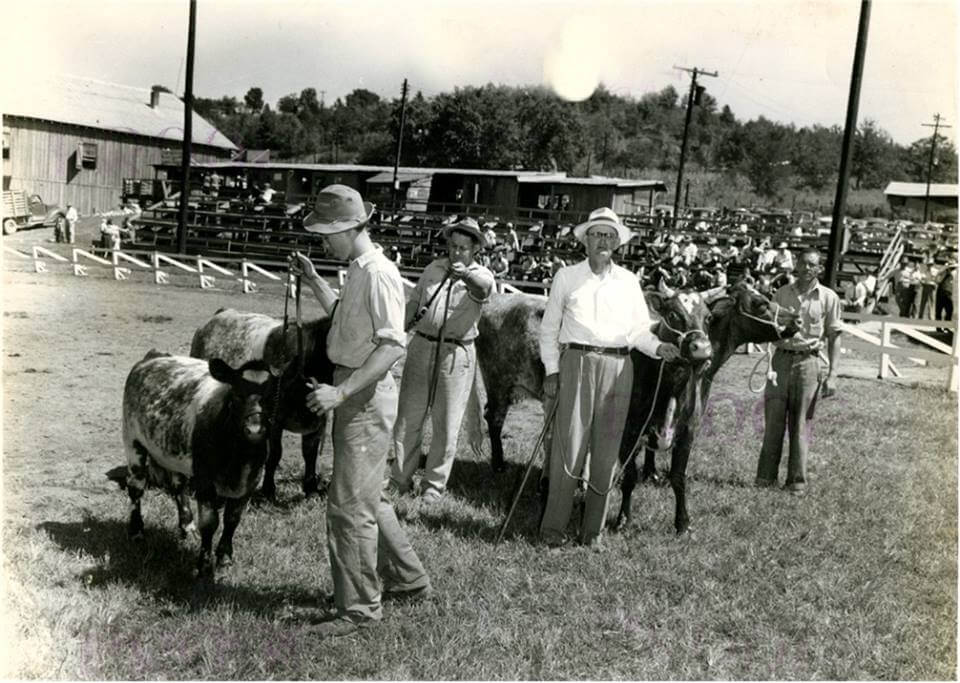 Hickman County Historical Society
The Hickman County Historical & Genealogical located at 107 S. Washington Street in Clinton, Kentucky houses 10,000 death notices, 2000 local history books, newspapers dating back to 1899.
The Society is a favorite stop for genealogical researchers because Hickman County was the first county of the Kentucky portion of the Jackson Purchase. It was from Hickman that all other counties – Ballard, Carlisle, Calloway, Fulton, Graves, and McCracken were carved.
The Society publishes books on the history of local businesses, churches, cemeteries which are available for purchase. A newsletter goes out quarterly. The Society started a Young Historians group for middle schoolers to involve them in researching and presenting their findings to the public.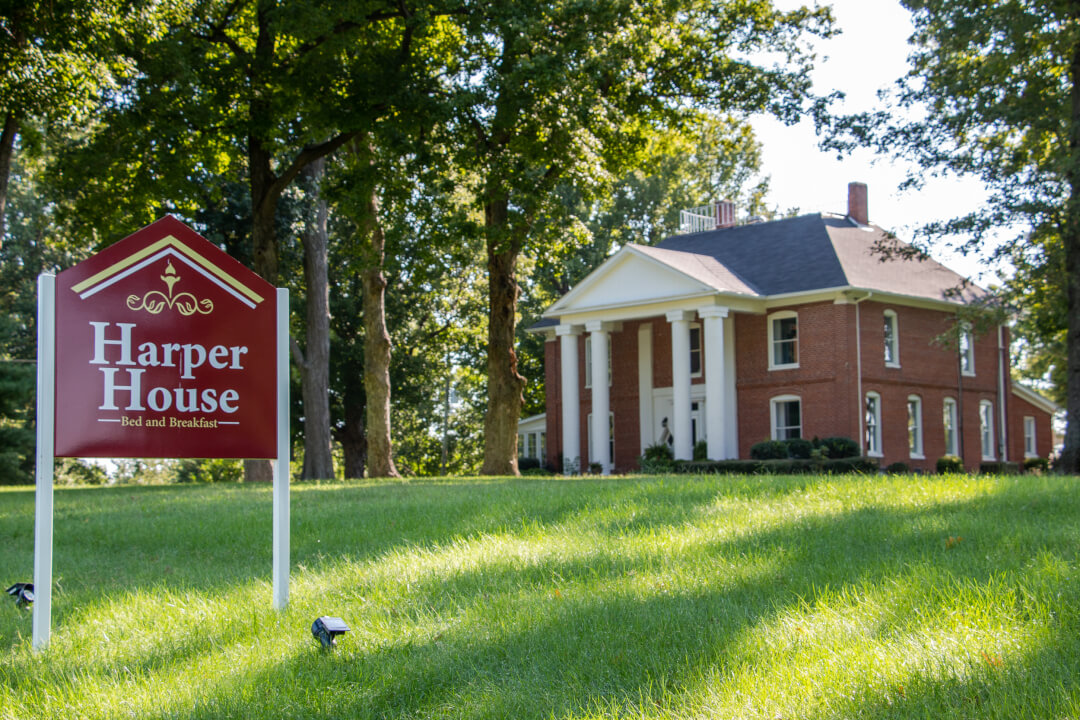 The Harper House
Located at 353 State Rt. 703E, Clinton, KY 42031, the Harper House is the historic home of former Harry Lee Waterfield.  Harry Lee Waterfield served as the 42nd and 44th Lieutenant Governor of Kentucky.  Today, this elegant estate serves as a bed & breakfast for travelers visiting Hickman County and is available for special day events.  For more information, contact Amy Harper at (270) 559-6485.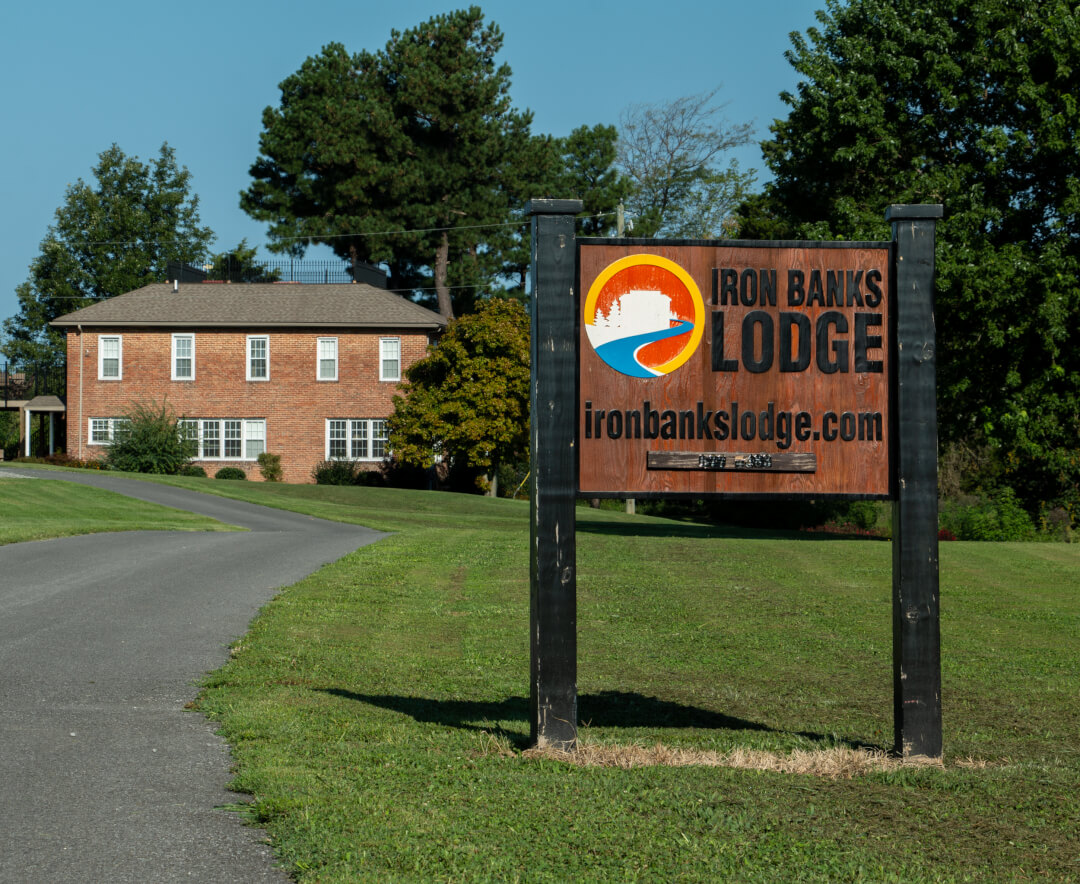 Iron Banks Lodge
Located at 11217 State Route 58 West, Columbus, KY, the Iron Banks Lodge sits high above the banks of the Mississippi with a view as grand as the old hotel itself. The Lodge offers plenty of room inside and out for entertaining family and friends' It has four spacious guest rooms upstairs and one downstairs, each with a private bathroom, thoughtfully designed for your comfort and quiet relaxation.  For more information, visit www.ironbankslodge.com.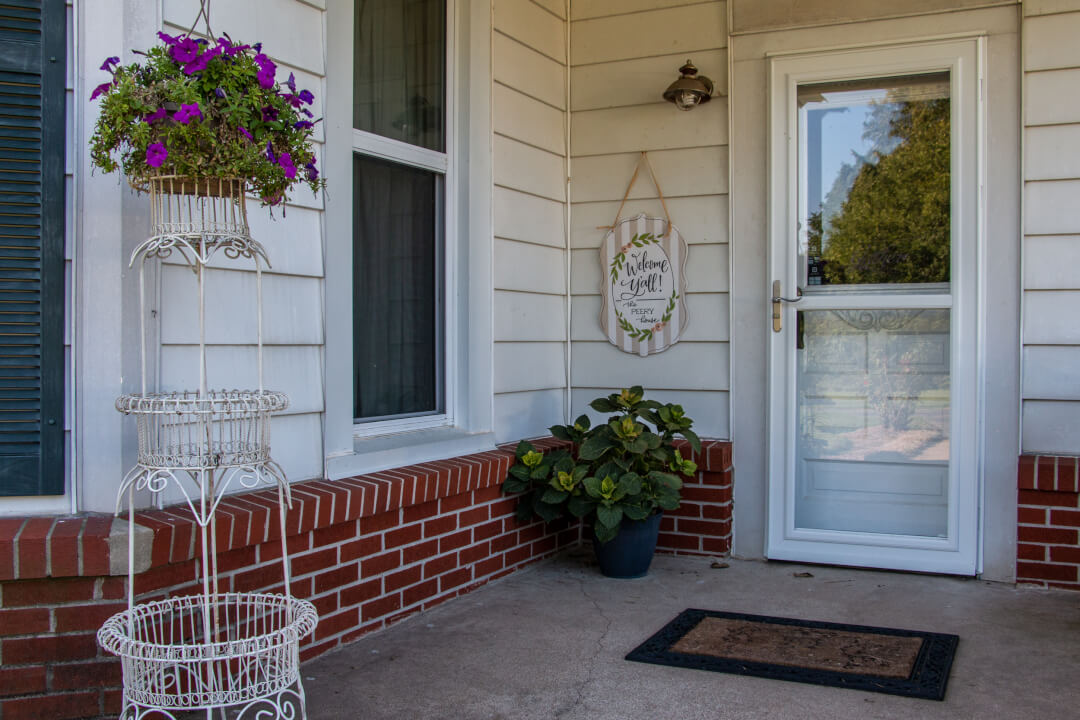 The Peery House
Located 1.4 miles on Hwy. 288 just off of Hwy. 51 North of Clinton, KY, The Peery House is a f
amily farmhouse transformed into a quaint and cozy B&B with a taste for the culinary.  For more information, contact The Peery House by calling (270) 254-0470.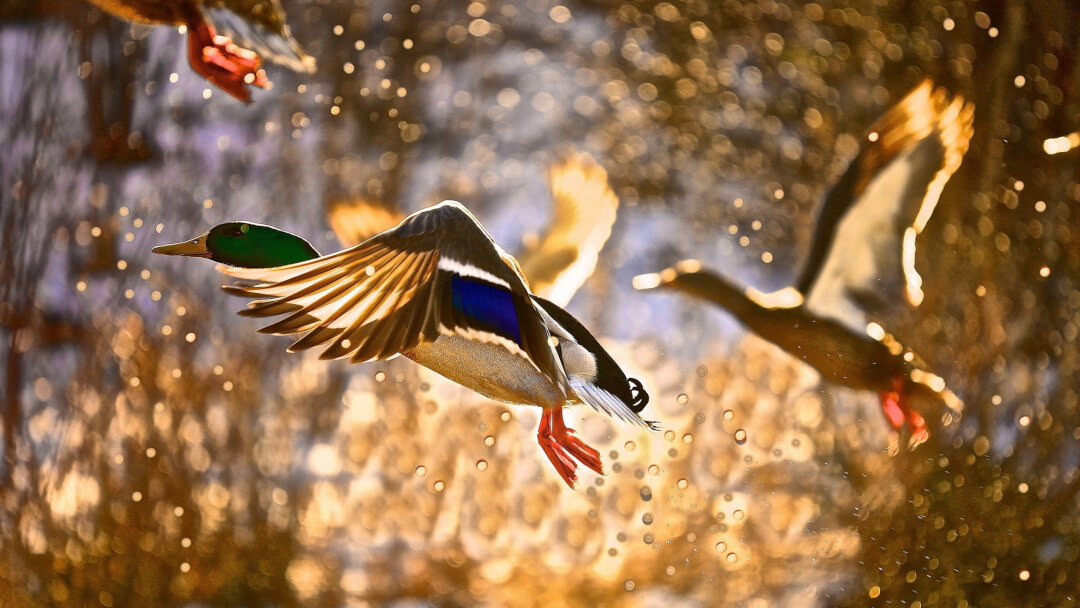 Outdoor Recreation
Hickman County, Kentucky has an abundance of outdoor sporting activities for people of all ages.  We have all heard "Location, Location, Location" in relation to real estate or a business's site. Hickman County is a prime location for outdoor activities.  Hickman County is within a 6-hour drive for 60% of the total population of the United States who are looking for an outdoor challenge and other recreational pursuits. They are willing to spend their hard earned money on a vacation that they can remember for a lifetime and share with family and friends. They are looking for an adventure that they can return to year after year because (1) they can't do everything in one visit and (2) they are warmly welcomed and treated like family.